Russell Grimes D.P.M.
Podiatrist in St. Joseph, MO & Kansas City, MO
Pivotal Foot & Ankle Surgeons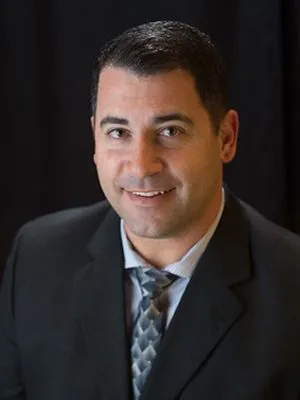 Dr. Russell Grimes completed his undergraduate studies in Exercise Science and Biology at Missouri Western State College in Saint Joseph, Missouri. Attending Des Moines University Osteopathic Medical Center-College of Podiatric Medicine in Des Moines, Iowa, he received his Doctorate in Podiatric Medicine in 2003. Dr. Grimes completed a three year surgical residency at the Medical Center of Independence in Independence, Missouri. Dr. Grimes performs all types of reconstructive foot and ankle surgery, focusing on trauma, Charcot reconstruction, bunions and sports medicine. He specializes in 3D Correction or triplanar correction for the correction of bunion deformities. Dr. Grimes is a surgical instructor for the Truman Medical Center Lakewood Podiatric Residency program. Dr. Grimes has been practicing in the Saint Joseph and Kansas City metro area since 2006. Dr. Grimes is a member of the American College of Foot and Ankle Surgeons, the American Podiatric Medical association, and the Missouri Podiatric Medical Association. He is licensed to practice in Missouri and Kansas.